Enter Networking Lounge
Start your day off right and make connections with industry leadership
Join "drop-in" roundtables discussing current industry issues
Schedule private 1-2-1 video meetings with peers
Gather essential content and get exclusive offers at virtual exhibit booths
Welcome from your Host
Plan your day to maximize your learnings and takeaways. This will help ensure that you don't miss any of the key highlights of the event.
Keynote
A Culture Code: The 'Next New Normal' of High Performance Agile Teams
Digital marketing needs to be data-driven to be effective. If you know your target user's behaviour, goals, pain points, and challenges, you can create marketing campaigns that cater to their specific needs. Data such as a user's browsing patterns, social media activity, online purchase behaviour and other metrics can help you focus your marketing efforts on what works. In this session, enrich your understanding of data as the core of any successful marketing strategy. Deepen your knowledge on:
Personalized targeting and further segmenting your customers
Predictive and prescriptive analytics
Price and budget optimization 
Embrace a data-driven approach to digital marketing.
Case Study | Customer Loyalty
The Future of Loyalty in Canada: Exploring How The Pandemic Has Changed Our Consumer Loyalty in Canada
Industry Expert
LinkedIn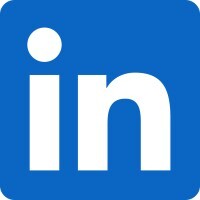 Panel | Fintech Panel
Rise of the Challenger Banks – Fintechs and Beyond
The banking sector is experiencing a major shift globally. Challenger banks are becoming increasingly formidable competitors to traditional banks and have begun to capture significant market share. The lines between banks and other consumer financial services providers are also blurring. Several alternative lenders and robo-advisors are beginning to offer banking products. In this panel, obtain key insights from top challenger bank executives on how innovation is changing the digital marketing game. Gain in-depth expertise on:
Trends in the challenger banking space
Where and how traditional banking institutions are missing out
How to best approach a partnership with a fintech/challenger bank (data governance considerations)
Explore the rise of challenger banks to up your innovation game.
Industry Expert
Messagepoint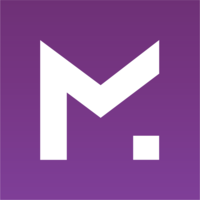 Networking Break
Build Relationships, Visit Sponsor Booths and Experience Unparalleled Peer-to-Peer Learning
Expand your network and engage in specialized learning with your peers. Take advantage of our online platform to deepen your knowledge and connect with industry leaders:
Visit sponsor booths and view live demos
Join "drop-in" roundtable chats in the networking lounge
Engage in 1:1 video conversation with peers or vendors
Afternoon Address
Increase ROI with Best Practices in Global Content Strategy & Operations
In order to create engaging content for prospects, B2B/B2C/B2BC clients, employees, investors and the media, financial marketers must also assume the publisher role. Tailor your content strategy for multiple distribution channels and screens. Establish a model to:
Streamline creation and digital adaptation
Refine roles and processes for consistency
Elevate content quality across the enterprise
Enhance your content strategy and processes to reach the right audiences globally.
Panel | Path to Transformation
The Data-Driven Path to Digital Transformation
Data Analytics and Data-Driven Marketing are foundational components of any successful digital transformation. Harness your rich customer data to create personalized and relevant experiences across all channels. This session will investigate:
Aspects of organizational structure, skills and processes to consider
The many paths to digital transformation
Non-technological factors that can ease the transformation
Apply successful data-driven marketing to become a digital leader.
Industry Expert
Reduce IT Costs While Maximizing Business Value
IT managers are continually tasked with finding ways to cut costs while simultaneously being assigned more technology services to support. Minimize the burden of budget cuts by maximizing your available resources. Create an action plan to:
Use IT to digitalize and optimize business processes
Prepare for a digital future by digitalizing physical assets and operations
Maximize available resources by strategically prioritizing allocations 
Increase your business value while decreasing your IT spend.
Afternoon Closing Session
Overcome Barriers to Transform your Omni-Channel Approach into a Customer-Centric, High Performance Digital Ecosystem
Learn how finance trendsetters achieve business priorities with the help of digital marketing and communications. Improve your client acquisition and loyalty by activating the right channels for different phases of the sales cycle. Hear new and innovative methods to:
Optimize marketing programs vs. individual campaigns
Utilize analytics to strengthen attribution and ROI
Identify revenue gaps and promote cross-selling
Develop a cohesive omni-channel marketing ecosystem and secure customer loyalty.
Closing remarks from the host/ Event wrap
Review the top solutions and takeaways from the conference. Source a summary of action points to implement at work.
Virtual Happy Hour
Get to know fellow delegates in virtual roundtable chats
Engage in 1:1 video conversation with peers or vendors
Connect with other attendees based on similar interests and business objectives using our "recommend matches" tool