Agenda
Please note that all times listed are EDT (Eastern Daylight Time; -4:00 UTC)
Enter Networking Lounge
Start your day off right and make connections with industry leadership
Join "drop-in" roundtables discussing current industry issues
Schedule private 1-2-1 video meetings with peers
Gather essential content and get exclusive offers at virtual exhibit booths
Welcome from your Host
Plan your day to maximize your learnings and takeaways. This will help ensure that you don't miss any of the key highlights of the event.
Keynote Presentation
Bitcoin, Blockchain and The Financial Services Revolution
This session covers:
How Bitcoin and blockchain will transform financial services in the same way the internet reshaped media and publishing
Different ways financial services executives can harness this technology to not only survive but thrive in this new era of digital disruption
Channel the powers of Bitcoin and blockchain to excel in a changing digital environment.
Executive Case Study | Content Marketing Strategy Update
Content Marketing Strategy In 2021: What Now? What's Next?
There is no doubt that Financial Services marketing has moved into a new era of strategic content. Automation, algorithms, data and privacy are the priorities of today's organizations. The ability to create and manage content as a strategic function is at the centre of all this change. This session will teach attendees how to:
Use a key framework to assess the purpose of their current and future content marketing strategy
Measure audiences to prove the value and impact of content
Incorporate best practices from companies achieving strategic and measurable business success through the use of content-driven digital marketing
Effectively measure your content strategy to drive ROI and customer satisfaction.
Panel | CMO Power Panel
Improve your Business & Digital Strategy with the Maturing Role of the Chief Marketing Officer
The role of the CMO is transforming to one of a change leader. It now requires increasing and broadening business responsibilities and technical capabilities. Understand how the role of the CMO is transitioning from delivery executive to now include business executive. Take away proven strategies to:
Identify key trends that demonstrate the CMO's increased role in technology and in the business overall
Discover why privacy and consent will significantly change how CMOs do their job in the future
Examine the ever-evolving digital identity of customers
Improve your digital marketing strategy by utilizing the maturing role of the CMO.
Industry Expert | Marketing Technology
Selecting the Right MarTech Stack in a Noisy Marketplace – A Client's Perspective
Cut through the noise of digital marketing technology choices to find what fits best for your marketing organization and how to drive growth through personalized digital experiences that align with people, process, technology, and information. Gain insights to:
–       CBANC's aggressive growth strategy
–       Accelerated approaches to evaluate marketing needs
–       Techniques to rapidly design and implement digital marketing technologies
Explore a client's perspective to selecting the right martech stack.

PANEL | DIGITAL MARKETING COMPLIANCE
Best Practices to Stay Compliant in a Highly Regulated Industry
Digital marketers working in highly controlled industries, like financial services, face multiple challenges when it comes to reaching their audiences in a personal and relevant way. The cost of noncompliance could have dire effects on your brand and cause huge financial fines and sanctions. Join our distinguished panelists as they discuss:
The current state of financial services regulations and their impact on digital marketing efforts
Staying on top of changing regulations and the obstacles they present
Case studies featuring successful and compliant digital marketing campaigns
Explore best practices to remain compliant in digital marketing
Industry Expert
EPISERVER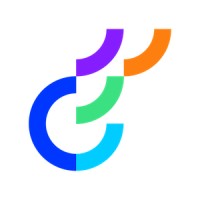 Networking
Build Relationships, Visit Sponsor Booths and Experience Unparalleled Peer-to-Peer Learning
Expand your network and engage in specialized learning with your peers. Take advantage of our online platform to deepen your knowledge and connect with industry leaders:
Visit sponsor booths and view live demos
Join "drop-in" roundtable chats in the networking lounge
Engage in 1:1 video conversation with peers or vendors
Case study | Maintain Your Competitive Advantage
How Digital Marketing is Changing the Competitive Landscape within Financial Services
Large legacy brands are facing incredible competition from innovative, customer-centric upstarts like Wealthsimple and Robinhood. 2020 has underscored just how critical it is for organizations to be digitally agile. This session will highlight the required skills for future CMOs, and how you can build teams that are poised to capture the next generation of wealth. Gain insights into:
How the gamification of education increases investor acquisition
The importance of brand voice authenticity
The necessary MarTech stack in order to be competitive in the new normal
Identify the competitive advantages of digital marketing to secure organizational buy-in.
Industry Expert: Sitecore
Modernizing the FinServ Digital Experience
The result of the pandemic has not been a shift in priorities for financial services, but more of an acceleration of the trends we were seeing prior to COVID: customer insights, the shift towards digital-first interactions and a significant emphasis on the customer experience. This session will focus on how FinServ organizations can become customer-centric and the key initiatives to undertake in the short-term to regain ground in an increasingly digital world. Topics covered in this session will include
New customer demands for FinServ
Creating a bridge from physical to digital and even "phygital" interactions
The increasingly important role of customer data
The role of personalization in meeting customer needs
Creating human interactions with AI and ML
Explore the modernization of the FinServ Digital Experience

Panel | Marketing Technology
Navigating the MarTech Stack in 2021: How to Utilize Your Marketing Technology Successfully
Your marketing technology (MarTech) stack is critical to your organization's success. It's what enables you to efficiently manage your brand, leverage existing content, coordinate and execute campaigns as well as attract and convert customers. Explore strategies to assemble the right set of tools and technology as marketers prepare to do more with less. Create a roadmap to success by reviewing these challenges:
Restricted budgets and unlimited expectations – produce measurable results and grow brand equity
The proliferation of marketing channels and disciplines – increase efficiency and brand consistency
Centralized marketing services and operations
Leverage your marketing technology for optimal efficiency and effectiveness. 
Closing Address | Improving Agility
Agility: Creating the "New Normal" Playbook For A Digital World
2020 saw marketing executives in financial services accelerating their digital transformations and online services. 2021 will focus more on this new normal as we learn how to successfully pivot to an agile digital channel strategy. This is essential to not only meet customer needs but also to anticipate the conversations happening both on and offline. Develop a blueprint to:
Adapt to future challenges and balance priorities
Stay agile and maintain your competitive advantage
Navigate the rapidly changing economic, social and digital landscape
Revamp your marketing strategies to succeed in the new normal.
Virtual Happy Hour
Get to know fellow delegates in virtual roundtable chats
Engage in 1:1 video conversation with peers or vendors
Connect with other attendees based on similar interests and business objectives using our "recommend matches" tool